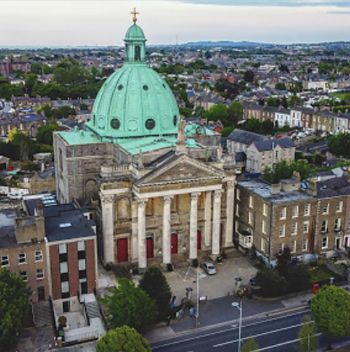 The Parish of Mary Immaculate, Refuge of Sinners belongs to the Roman Catholic Archdiocese of Dublin, Ireland. It has not only been a distinctive landmark in Rathmines, but also a place where the faith of the people of the parish community and beyond has been, and continues to be, celebrated. 
In the Diocese we are clustered with the parishes of Our Lady of the Rosary, Harold's Cross  www.hxparish.ie and St Paul's Retreat, Mount Argus www.mountargusparish.ie 
There is nowhere quite like Rathmines. Variety is its middle name – a busy, bustling centre, quiet residential streets, and the leafy banks of the canal; Victorian terraces and modern blocks, flats, social housing and family homes; shops, cafes and restaurants, army barracks, town hall, and of course the unmistakable dome of Rathmines parish church. 
The area has been known for many years for the diversity of its population. Older residents were joined by young students and workers from all over Ireland getting their first taste of independence in 'flatland'. Now workers and families from all over the world live and raise their children here. 
The Parish of Rathmines reflects the cosmopolitan nature of the area, with a vibrant and energetic parish life, that celebrates inclusion and diversity, and looks to promote a community bonded by our faith and humanity. 
Our parish has many groups and activities aiming to enhance our liturgies, live out our faith, and give care and support where needed.  
Church of Mary Immaculate, Refuge of Sinners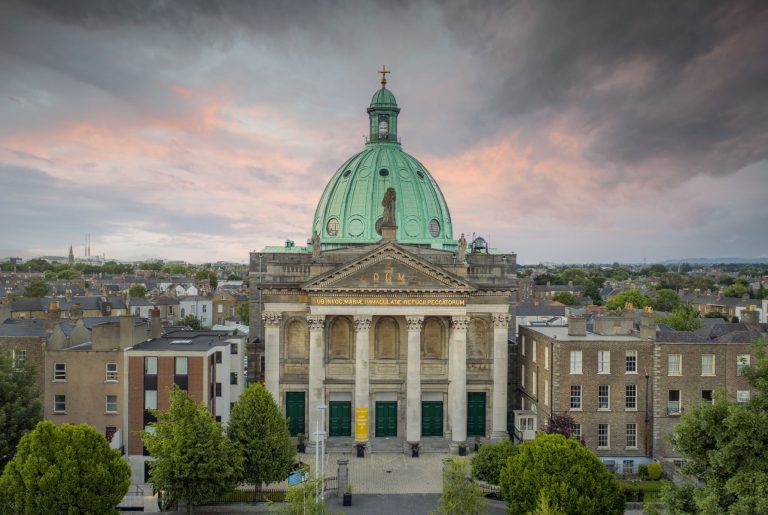 Monday
6pm
Tuesday
10am
Thursday
10am
Friday
10am
Saturday (Vigil)
6.00pm
Sunday
9.00am
11.00am
6.00pm (Folk Group)