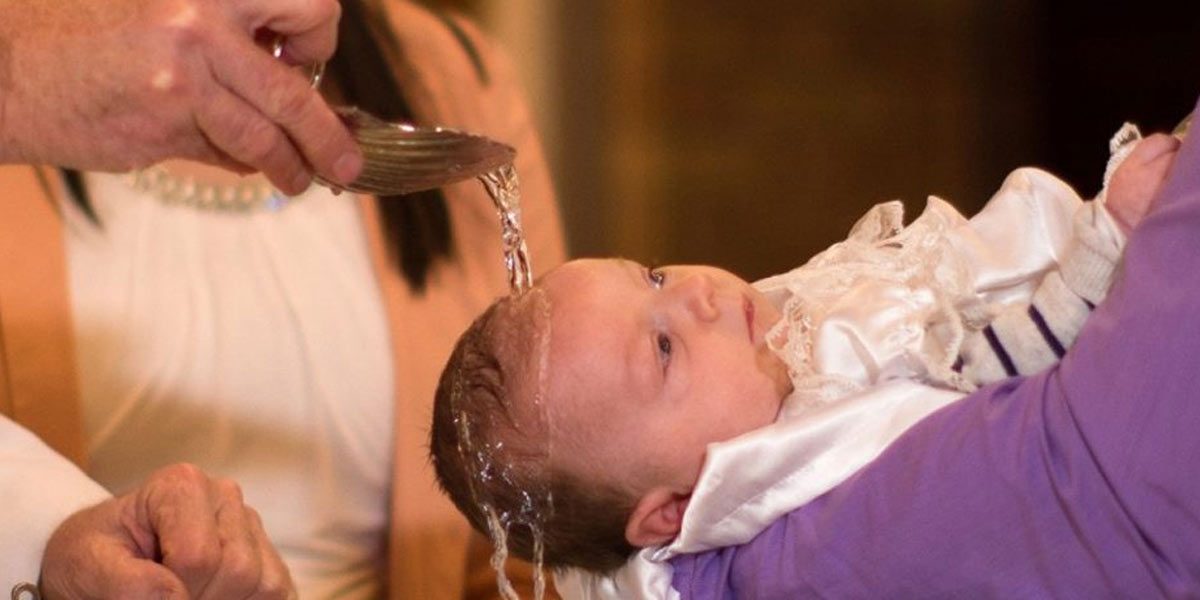 Congratulations on the birth of your child! The Parish Community shares in your joy. Thank you for wanting to have your baby join the family of the Church through Baptism. By asking for your baby's Baptism, you are publicly thanking God for His gift to you and making a commitment to bring up your child in the Christian faith.
We will help you carry out your decision by giving you our wholehearted support.
Why Baptism?
Baptism is the way out of the kingdom of death into life, the gateway to the Church and the beginning of a lasting communion with God' Catechism of the Catholic Church – Reference [1213-1216] [1276-1278] 
Baptism is the foundational Sacrament and the prerequisite for all other Sacraments. It unites us with Jesus Christ, incorporates us into His redemptive death on the cross, thereby freeing us from the power of Original Sin and all personal sins, and causes us to rise with Him to a life without end. (Catechism of the Catholic Church). 
It is the first of the three Sacraments of Initiation, the other two being the Sacrament of Confirmation and the Sacrament of Holy Eucharist. Once baptized, a person becomes a member of the Church. 
How to book a baptism:
 If you would like to book a baptism for your child, please contact the parish office on 01 497 1531 or email secretary@rathminesparish.com at least four weeks prior to baptism. Baptisms are normally celebrated on Saturday afternoons at 4pm. 
 Adult Baptism: information about parish programme of the Rite of Christian Initiation of Adults (R.C.I.A) available from Parish Office.